Consulting Services

Autobotics LLC specializes in robotic consulting and advanced system design with automation or robotics.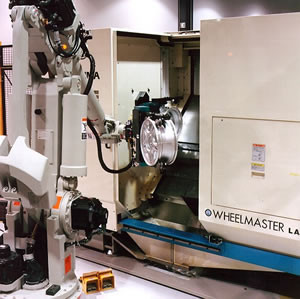 We offer services that include 3D model mock up and offline programming. Our organization is dedicated to giving our clients various options to solve their production needs. We support many robotic applications including, welding, plasma cut, flame spray, special coatings, painting, assembly and material handling. We are a diverse and successful supplier of industrial robots throughout the U.S.
We have over 30 years experience in the robotic automation field. We give you the straight information about choosing the proper product for your specific application. We represent the customer's needs and interests. If we don't have the answers, our strategic partners do. We offer both project quotes and contract services. Robotic and integrated systems with various automation will significantly decrease your parts cycle time. Customized Preventive Maintenance Programs can decrease your robot and automation downtime up to 50%.
| | | |
| --- | --- | --- |
| Asset Relocation | Asset Acquisition | Organizational Restructuring |
| Shop Floor Automation | Asset Recovery | Production Analysis |
| Technical Advisors | Technical Training | Equip Refurb |